Welcome to Friends of Frog Ferry
Imagine living in a place that values the environment as much as the individual. A place where locals flock to the beach, mountains, waterways, and deserts to play as they work to preserve. A place where new ideas, new ways of thinking, new ways of connecting are honored. A place where rivers harbor the secrets of the native peoples who heralded the confluence of the two rivers as the perfect place to call home, raise families, establish trade centers, and enjoy a bountiful cornucopia of foods.
We live in that place, and are fortunate to call it home. More and more people now call it home and compete to make a living and commute with- in traditional means of single occupancy autos. Let's use the waterway Mother Nature gave us as a natural highway to move about the region. Let's use this mode wisely, safely and consciously so we can both protect the resource and help preserve air quality as we entice our neighbors to leave their cars at home and improve our road-way usage. This is Frog Ferry.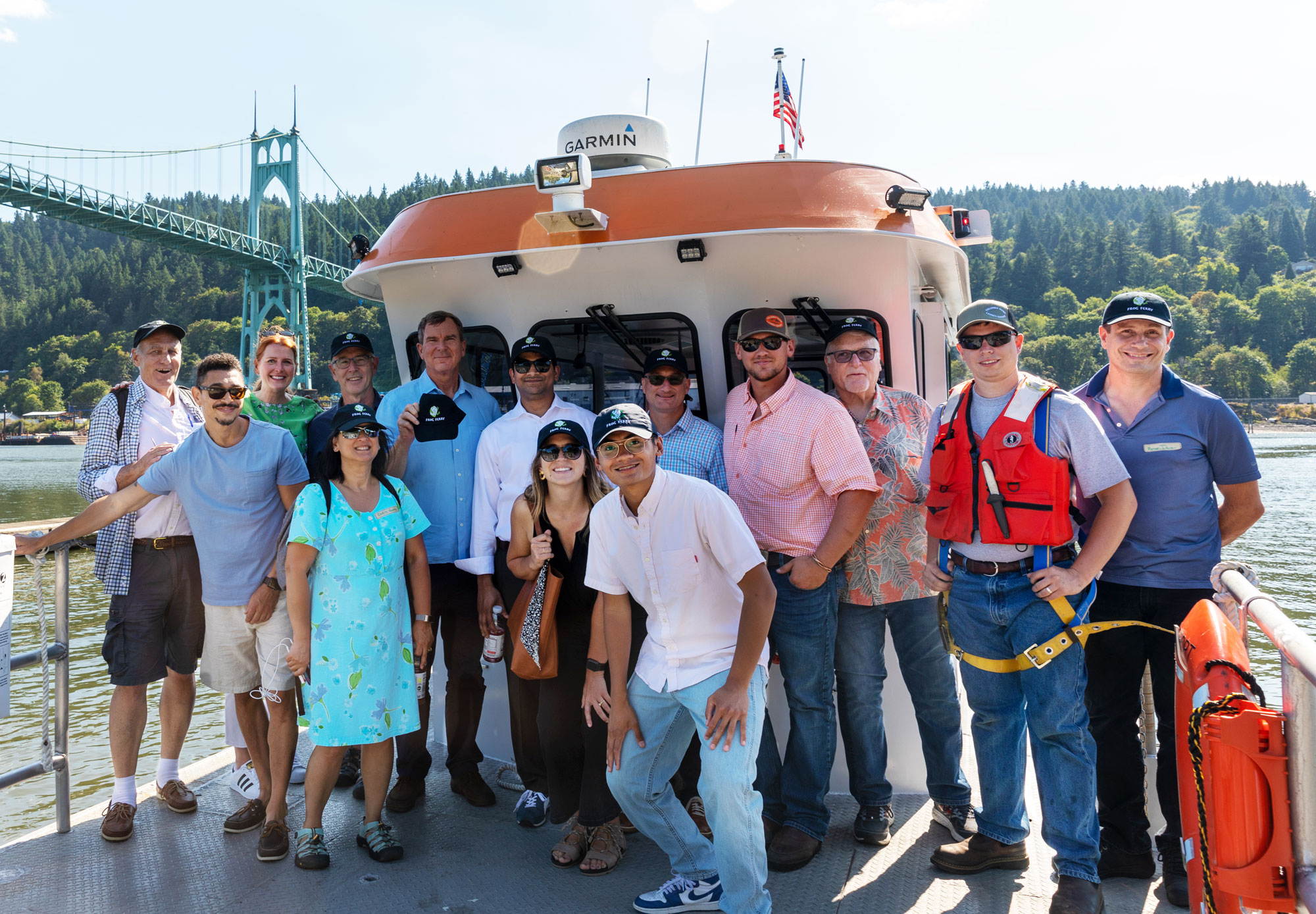 We are a grassroots effort of more than 1,500 supporters and stakeholders, and 150+ pro bono industry experts who are volunteering across nine teams. We understand the need to look through the lens of transparency, equity, efficient use of public funding, and access to more transit options. To date we have provided more than $6 million in value at no taxpayer expense, and funds raised will help fund critical feasibility studies that are needed to leverage local and federal transit agency support.
Service
Frog Ferry will provide up to seven 70-100 passenger commuter vessels with up to 9 stops between Oregon City and Vancouver, Washington (no cars, but with bicycle storage). The service schedule, time and stops will vary based on demand.
Estimated commute times:
Cathedral Park to RiverPlace = 25 minutes
Vancouver to Salmon Street = 44 minutes
Service will launch in three phases.
Phase I
2017 – 2020: Research & Outreach
Phase II
2021 – 2024: Pilot Project Test
Phase III
2024 – ONWARD: Operate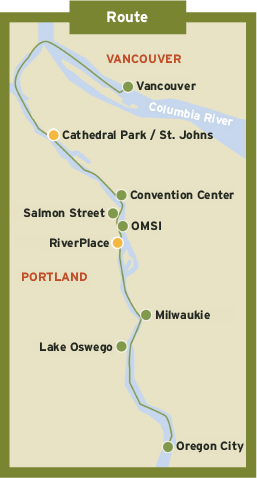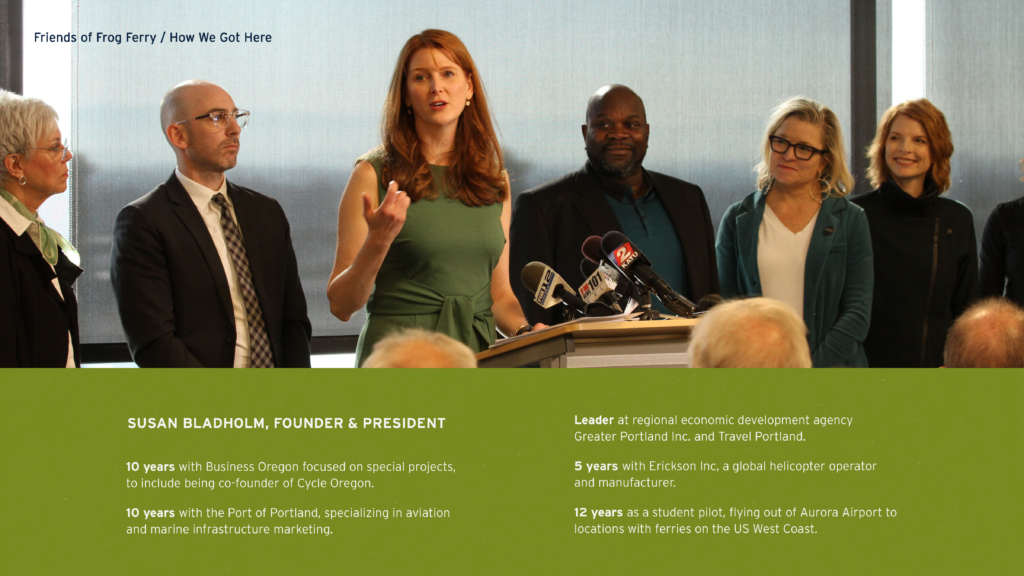 Support
Subscribe to our Quarterly Newsletter.
Volunteer at our public events.
Let your representatives know the importance of supporting an alternate mode of transportation.
Make a donation of $150 or more ($140 is tax-deductible) and get a Friends of Frog Ferry baseball cap or mask!