Who Will Frog Ferry Serve?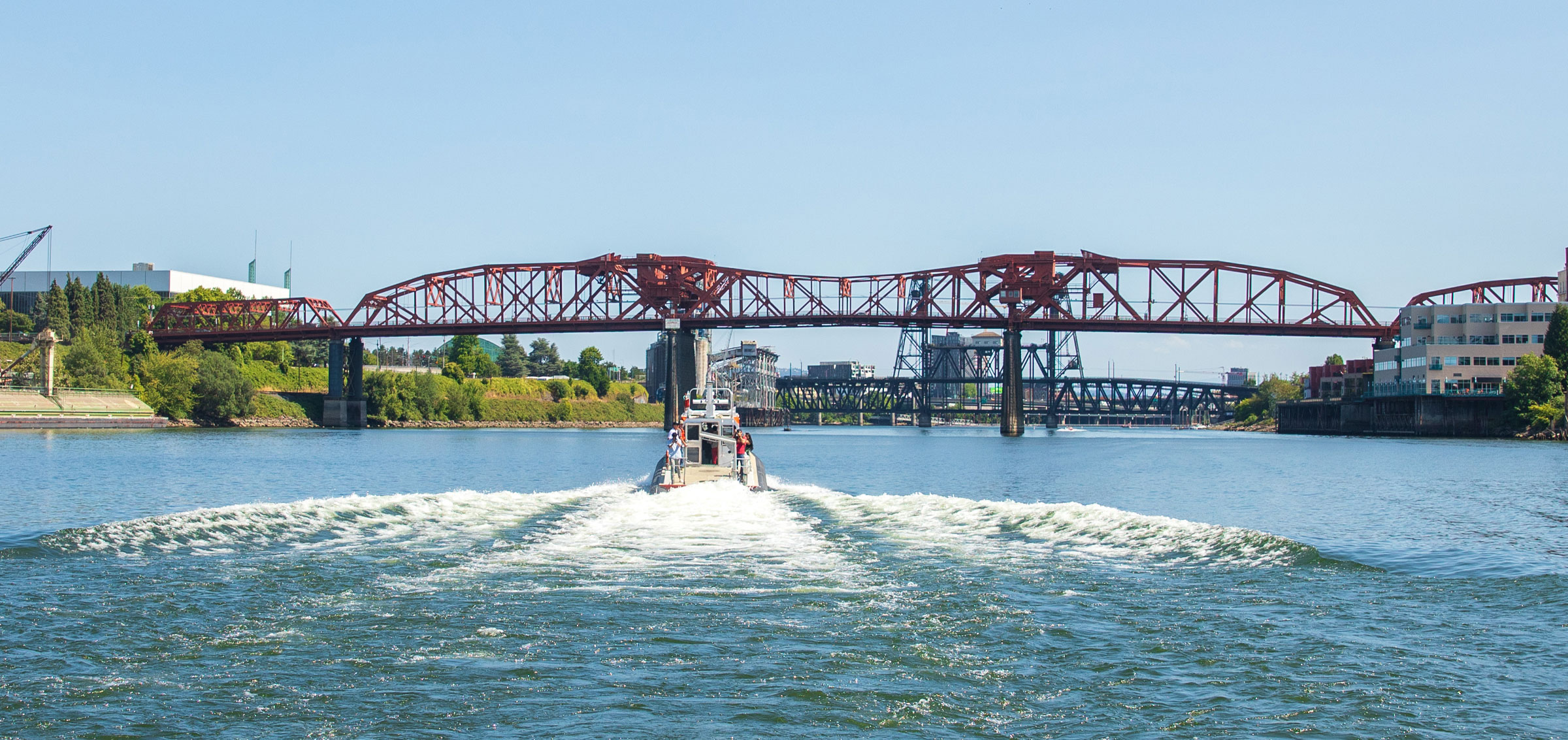 Frog Ferry intends to serve those who are commuting to, enjoying, navigating, or exploring our beautiful metro area, including:
Commuters: In Phase 1, the Ferry will serve commuters from Vancouver heading south into Portland. In Phase 2, service will expand for commuters heading north into Portland from Milwaukie/Oregon City. These commuters are motorists willing to leave their cars at home, or to park near the shore by their home, and commute via watercraft and as well as compatible modes of transportation such as MAX light rail, bicycle, walking, or bus. The target is north-south commuters and does not address the east-west commuters into inner Beaverton or Gresham unless mass transit options exist.
Locals: Pedestrians in the downtown core who are transiting during the day across or up or down the river for lunch, meetings, or errands.
Visitors: Sightseeing during non-commuter hours via an iconic, fuel-efficient mode of transportation for locals and visitors to see the city from a new point of view that builds the "City of Bridges" and "River City" brand of being founded along two mighty rivers. This service would connect most river-front amenities as well as provide a link to other mass transit options.
Emergency Response and First Responders: Provide as an emergency response option in the event of Cascadia Subduction Zone catastrophic earthquake event.
Planned Route Map
Please note that some stops would be an express commuter service while others would be on-demand service, such as a Blazer game or a Saturday service to OMSI.